Iron Front – New album from Strike Anywhere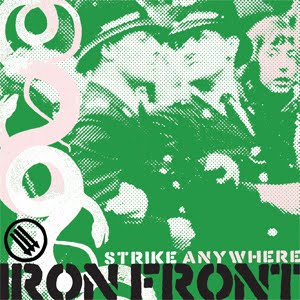 Another new album from one of my favorite bands was released this month. Strike Anywhere just released their latest album titled, Iron Front. First impressions are good, but I have only been able to listen to a few songs so far. It sounds a lot like the previous albums (which is good).
On a side note, I will be seeing these guys in concert on the 24th of October here in Phoenix. I cannot wait to see them again. I just hope I have enough time to listen to their new album and get used to it before seeing them in concert. Anyways, if you are a fan of Strike Anywhere, then check out this album and let me know what you think.