Transmission.Alpha.Delta – New album from Strung Out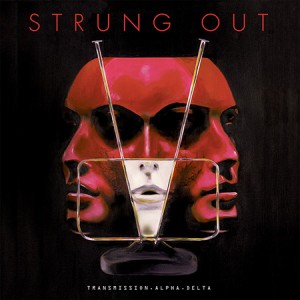 It has finally arrived. Last month on March 24, the legendary punk band Strung Out released their latest album titled Transmission.Alpha.Delta. This album has been many years in the making and along with a few delays, has had many fans eagerly awaiting its official release.
Prior to the full release, Strung Out published a few teaser songs and snippets to help hype the upcoming album. And hype it did. Fans worldwide, including myself, were brimming with excitement. These teaser songs were fantastic and had many people hopeful that the album would be better than Strung Out's last couple albums (which frankly sucked).
Transmission.Alpha.Delta is worth the hype and more. Within the first few weeks of release the album reached #2 on the Billboard Hard Rock charts. This album is much better than the previous couple albums released by the band (including Agents of the Underground and Blackhawks Over Los Angeles).
The Strung Out that most people know and love is back in this album. From the first song on the album, Rats in the Walls, through other songs Tesla and Magnolia, expect to hear what Strung Out does best. Needless to say, this is quickly becoming one of my favorite Strung Out albums. If you're a fan then please check it out (you can listen below) and let me know what you think.