Somewhere in the Between – New album from Streetlight Manifesto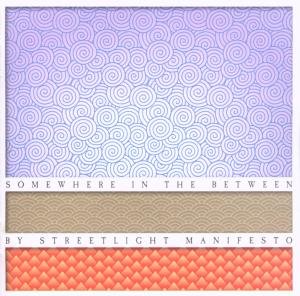 A few months have past since its release, but I finally decided to pick up Streetlight Manifesto's latest album title Somewhere in the Between. I knew they came out with a new album awhile back but forgot about later on. I actually remembered about it while browsing for new music videos online. Long story short, I got the album and absolutely love it.
The music video was created for the first song on the album titled We Will Fall Together, and in my opinion, is the best song on the CD. I believe it best illustrates the type of ska band Streetlight is – technical and melodic. Anyone who knows them will agree. With most all their songs you will hear lots of horns and backup vocals, which I believe are missing from lots of ska bands today.
For me, Somewhere is their best album so far. Streetlight seemed to get a little more aggressive with this album, which I love, and we hear a lot more faster tempos and distorted guitar riffs. But Streetlight is still very melodic with their choruses and produce lots of great sing-a-long moments that they're best known for.
Somewhere in the Between is definitely a required album for any ska fan. I'm sorry I waited this long to pick it up. So whether you're a Streetlight fan or just a ska fan in general, then get this album. And don't forget to check out their first official music video below – it rocks!